We'd Love to Hear From You, Get In Touch With Us!
Please contact our Main Office for any Inquiries. Alternatively, our Agents and Direct Contacts are always happy to help in any way possible.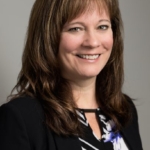 President & Principal Broker of R.J. Brown Insurance Broker Inc.
2nd generation owner of the brokerage, along with her husband Tyler Tomlinson. Daughter of the founder of the business R. John Brown.
Raised in Bobcaygeon, attending Bobcaygeon Public School and later Fenelon Falls Secondary School.
An honours graduate of the Insurance Program at Mohawk College in Hamilton.
Started in the insurance industry in 1993 at AXA Insurance in Toronto, then moved back to Bobcaygeon in 1996 to work for the family business.
Proud Mother of 2 wonderful girls, Emma & Eve.
Patty served on the Bobcaygeon Skating Club Board for 15 years as Treasurer and on ice assistant, and is a member of the Bobcaygeon Curling Club.
Patty has previously sat on the Insurance Institute of Canada's National Examination Committee, and on the Bobcaygeon Park's & Recreation Committee.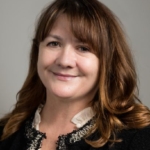 Brenda is 5th generation small town gal from Woodville – has attended Woodville Elementary, high school at LCVI in Lindsay, then Durham College for Business Administration, Accounting and Finance. After graduation she worked for many years in Toronto and Durham Region in Corporate Finance, reaching the 5th level of the CGA program.
She married her awesome husband Rob, a 3rd generation Bobcaygeon guy, 23 years ago. She is very proud of their son Zachary and daughter Kelsey. Once their kids approached school age, Brenda and her family moved back to the Woodville area about 15 years ago. They moved to their dream home 3 years ago, added a spoiled Chocolate Labrador Charlie, and two cats Oliver and Piper. She loves to downhill ski, golf, walk her dog, enjoys reading and wine on her veranda.
After changing careers to insurance, Brenda studied very hard and earned her RIB(ON), CAIB and CIP designations in 8 years. Brenda is our Office Manager for both Lindsay and Bobcaygeon offices.
Brenda has served on the Board for Chimo Youth & Family Services for 3 years and was an Executive member for both Woodville Minor Hockey and Woodville Figure Skating Club for many years.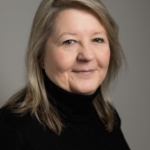 Carolyn was born in Toronto and raised in the hills of Caledon where she was an avid horse person.
After a number of years in the Aerospace industry Carolyn gave up her career in 1995 to move to the Kawartha Lakes and start a family.
She started in the insurance industry in 2003 after her kids started school full time. She was excited to join the team at RJ Brown Insurance in September 2019.
Carolyn has been the president of Kawartha ATV Association for almost 10 years now and along with her team of volunteers she has built it into the largest off road vehicle club in Ontario.
In January 2019 she also started an off road motorcycle club which has since tripled in size.
She has a regular column in several tourism magazines including A Taste of the Kawarthas where she talks about trail tourism and what the Kawarthas has to offer.
All that being said, her first passion is being the proud mom of 2 wonderful sons, Devon and Walker.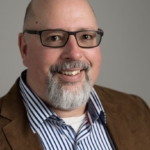 Born in Williams Lake, B.C. and raised in Kirkfield, Ontario. Attended Kirkfield Public School then Fenelon Falls Secondary School.
Graduated from the De Groote School of Business, McMaster University in Hamilton with an Honours Bachelor of Commerce in 1995.
Moved to Bobcaygeon with wife Patty in 1997 in preparation to start a family. Joined R.J. Brown Insurance in 1999.
Served 3 years as Chair of Finance at Trinity United Church in Bobcaygeon. Was a member of the Bobcaygeon CHEST Fund Committee for several years. Assisted in the selection of Bobcaygeon annual awards of excellence for many years.
Doting Daddy of two awesome daughters – Emma and Eve.
Along with the love of his life & business partner Patty, celebrated 25 years of marriage August 27, 2019.
November of 2019 marks 20 years in the family brokerage.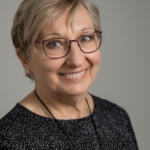 Born and raised in Scarborough Ontario, graduated Winston Churchill C.I.
Moved to Omemee with husband in 1992 to raise her 2 sons.
Been in the insurance industry for 42 years and received her RIBO license in 1986.
Joined R.J. Brown in 2017.
Animal lover and regular blood donor.
Proud Grandma to 2 grandsons Miller & Miles.